Tabla - Dagga Set, Brass.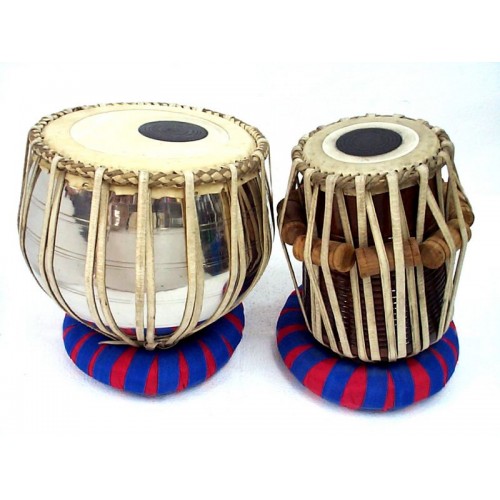 Tabla semi professional quality, sheesham wood with heavy brass nickeled large Doogi, fitted with excellent hand made skins, special straps, nickeled tuning hammer, ring set and a standard transit hard board case.
Brass Semi Professional Super Tabla Set of 2, tuning hammer - 1 pc, cushion set of 2, cover set of 2, semi hard case Bag.. Complete ready to play tabla set.