MAPEX TORNADO 5-PIECE, FREE SHIPPING

Availability: In Stock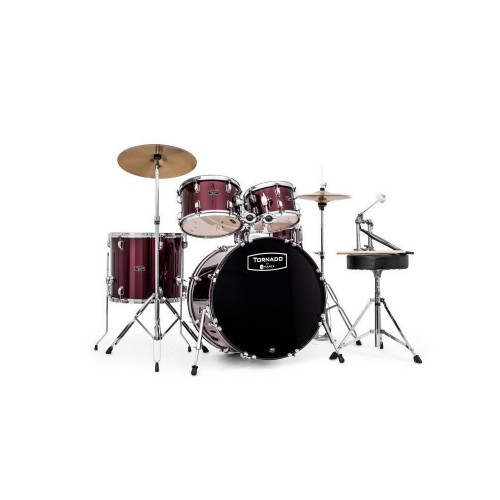 "The new Tornado from Mapex goes a long way to avoiding first-kit frustrations. With back-up from a proper brand that's often missing in the starter kit bracket, the Tornado feels more like a real drum kit than many of its competitors, and consequently rather more rewarding to sit behind"
Configuration:
Bass Drum 22'
Toms 12' & 13'
Floor Tom 16'
Snare - 14' X 5.5'

Hardware:
Snare Stand
Hi-Hat Stand
Cymbal Stand
Bass Drum Pedal
Tom Holder on Bass Drum
Drum Throne

Cymbals
Hi-Hat
Crash
Customer Reviews
There are currently no reviews for this product.
Be the first the write a review.
Please Log in or Register to write a review