ASHTON UMK25 25 KEY USB / MIDI KEYBOARD CONTROLLER (opend piece)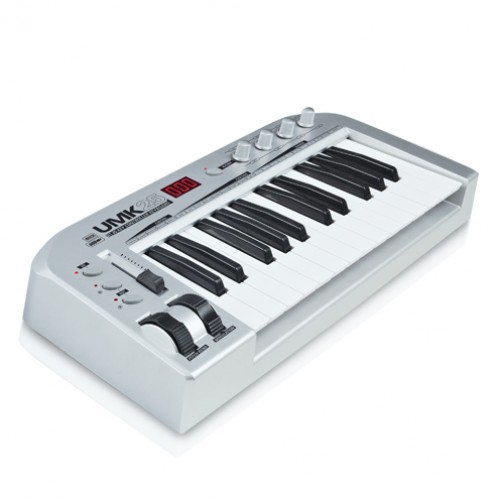 The Ashton UMK25 25-key MIDI-controller keyboard integrates seamlessly with your music production software on both Mac and PC platforms. Features assignable components (slider, pedal, pitch bend and modulation wheel).
The UMK25 also features 4 assignable knobs, as well as the option to connect via USB or MIDI.
Brand new piece, packing open.